The most common reason for this is that the email address on the mail client is not the same as the one in the certificate.

For instance, in Microsoft Outlook (not Express) if you configure the email address on the account to another@comodo.com but have the email certificate for another@comodogroup.com, Microsoft Outlook will not allow you to assign it as the email address is not the same, even if your server automatically forwards both emails to the same address.

There are two ways to see ALL of the personal certificates available on your machine.

1. Using Internet Explorer, select Tools, Internet Options, Contents Certificates and look under Personal as below: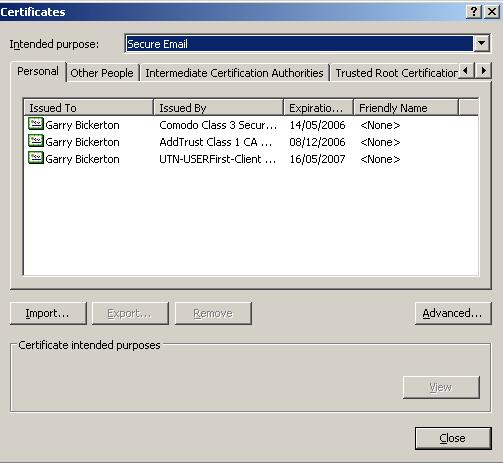 2. Using Microsoft Outlook (not Express), select Tools, Options, Security, Import/Export, click on Export your Digital ID to a file, and then click on Select, this same list appears as below: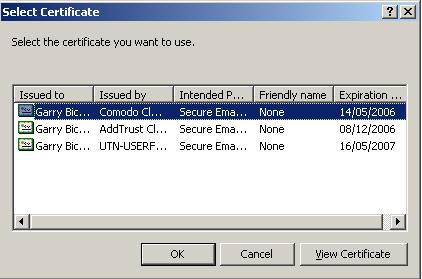 When you display a list of certificates to assign in Microsoft Outlook, this list will not show any certificates where the email address in the certificate is not identical to that on the email account.